Testimonials

Over 40% of our business is repeat orders from happy clients.  Knowing that our clients believe in the  accuracy of our products tells us we are right to put data quality at the top of our priority list as a business.

Data is an essential part of our business, I first tried Prolists this year, I was impressed with the quality of the lists and data, high delivery on emails and excellent phone contacts. The customer service is always swift with delivery and any questions I had. Highly recommended as a data partner.
Director – Sonicco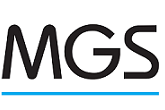 Having used Prolist data for our in-house email marketing a number of times this year, I have not hesitated to recommended them to others due to their high levels of customer service, data accuracy and delivery rates. We have found our Prolist based campaigns to consistently deliver better than average, in terms of responses, and therefore leads and sales. 
Marketing Manager – MGS

David and his team at Prolists have been providing data and mailshot services to us since 2011! We have used them on a monthly basis with great success, and have found them to be very easy to work with. I would recommend their products and services without hesitation.
Managing Director – Rentacabin Ltd

Deep Secure provides next-generation cybersecurity defense for major businesses, the NHS, Higher Education and Government. We needed accurate, high-level contact data to underpin our marketing strategy and we approached Prolists. David and his team fully understood our needs and were able to supply us with the correct high-quality list. I would have no hesitation in recommending Prolists for your public sector marketing data.
CEO – Deep Secure

We've been using Prolists consistently for many years now for our marketing campaigns. Dave and the team have always provided us with exceptional service and are always happy to help with any issues or queries that arise. If you're looking for public sector marketing lists and an effective email service that works with friendly, helpful staff who are clued up in their trade, then this is the place to go!
Director – PC Stop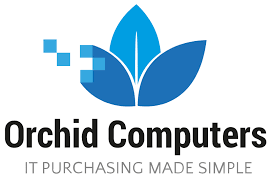 I've used Prolists for a number of years for email data. I've purchased from several different companies in the past with varying degrees of success, but I have always come back to Prolists as their data has always proven to be accurate and has paid for itself many times over. Pre and after sales service is also important to me, and I have always found Dave and his team to be responsive and dependable.
Director – Orchid Computers